47 jQuery Gallery plugins
jQuery Flickr Photoset
jQuery plugin for generating photoset gallery using Bootstrap and Bootstrap Image Gallery.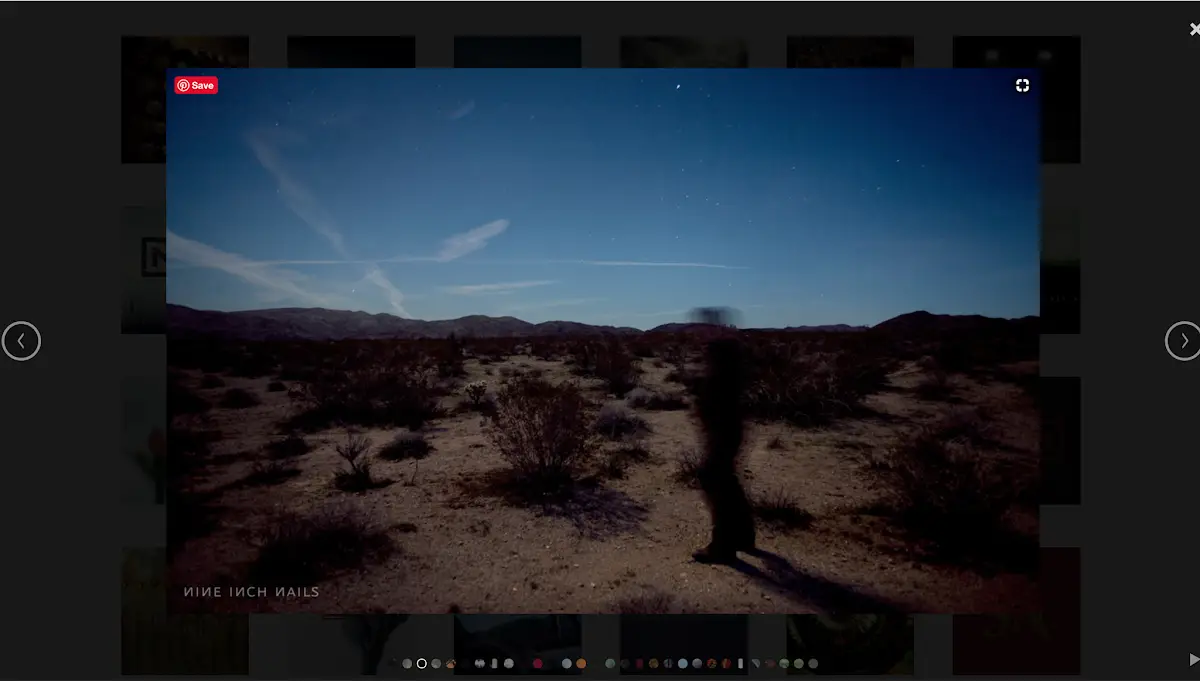 jQuery Flickr Photo Gallery Plug-In
The jQuery Flickr Gallery Plug-In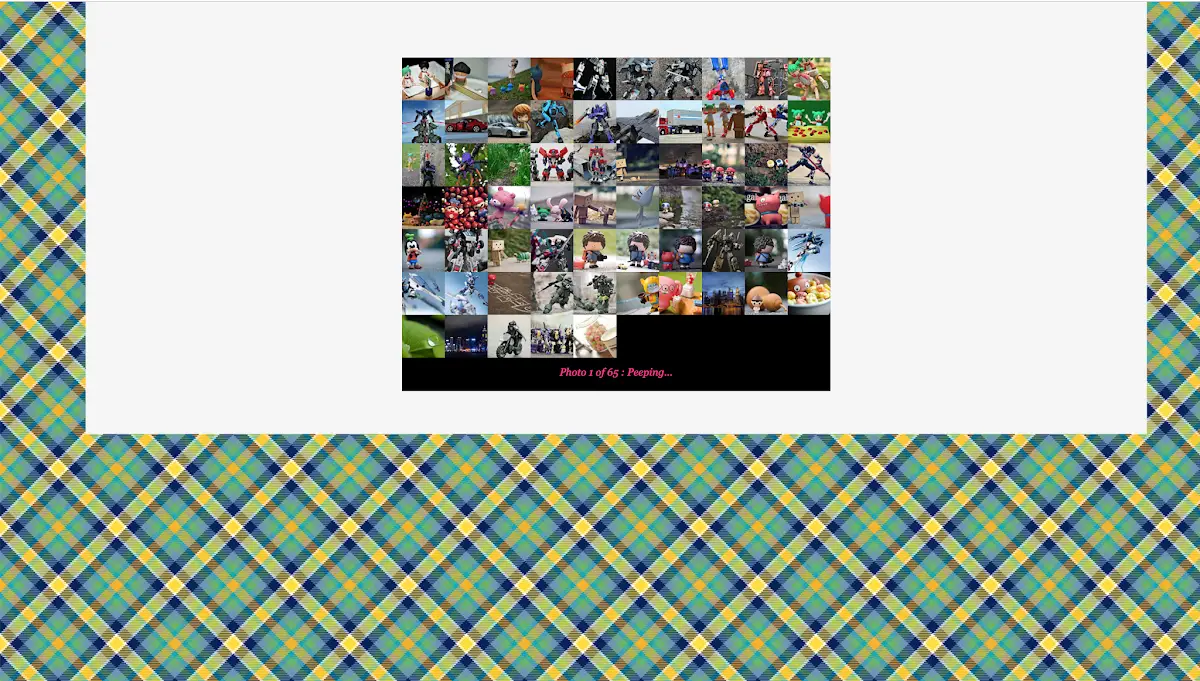 ZOOM - jQuery photo gallery plugin
jQuery photo gallery plugin. Works on: Chrome, Firefox, Safari, Opera and IE7+
jQuery.GI.TheWall.js
This plugin could be used to create easily an image gallery similar to the google image search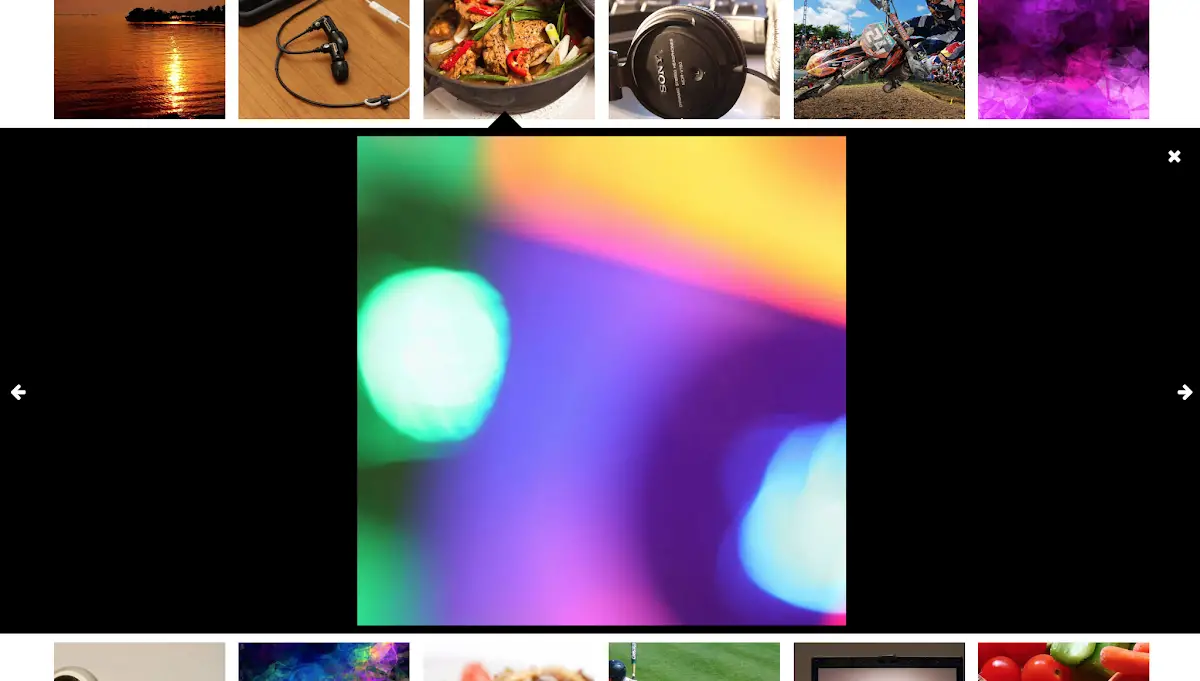 Image Gallery Threejs
Threejs Based Gallery on Jquery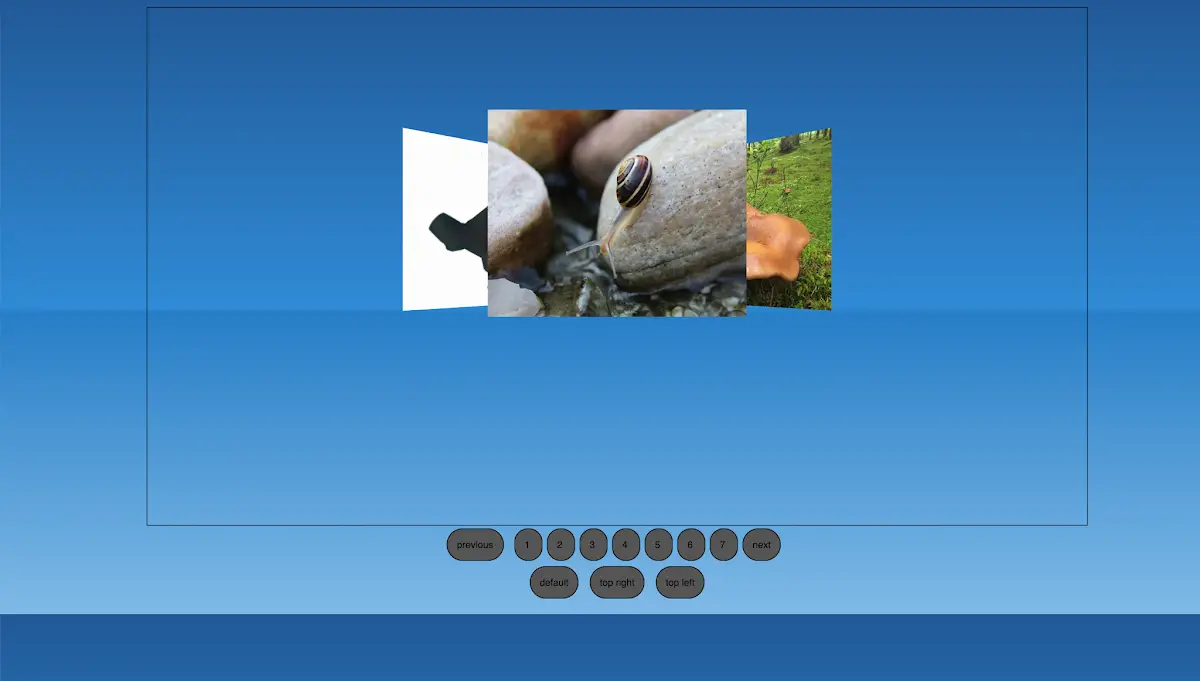 jBox jquery gallery
jBox is a jQuery plugin that makes it easy to create customizable tooltips, modal windows, image galleries and more.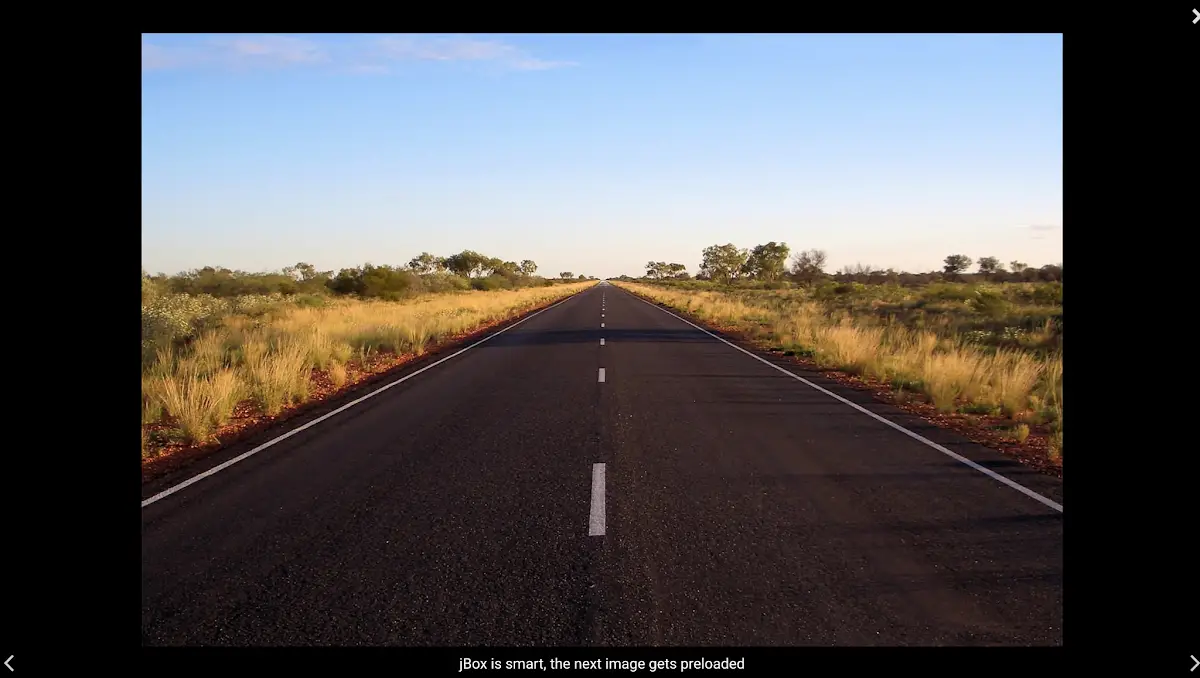 Hugo easy gallery
Automagical css image gallery in Hugo using shortcodes, with optional lightbox/carousel gadget using PhotoSwipe and jQuery.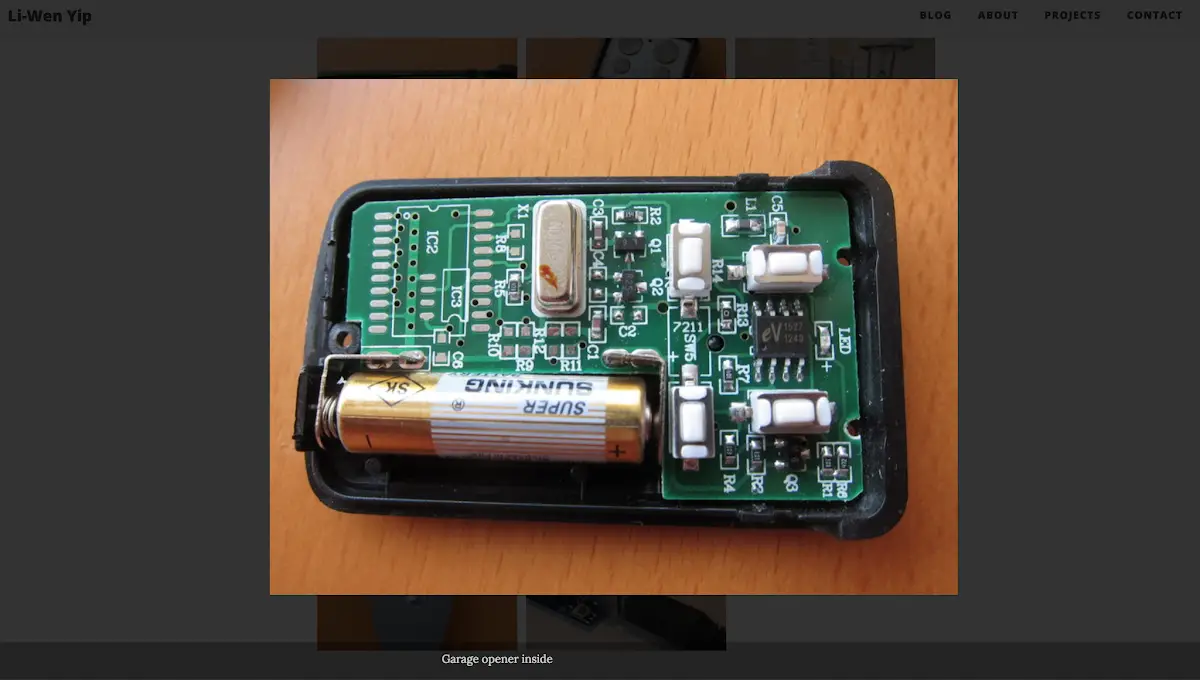 jQuery Responsive Thumbnail Gallery Plugin
jQuery Plugin for creating image galleries that scale to fit their container.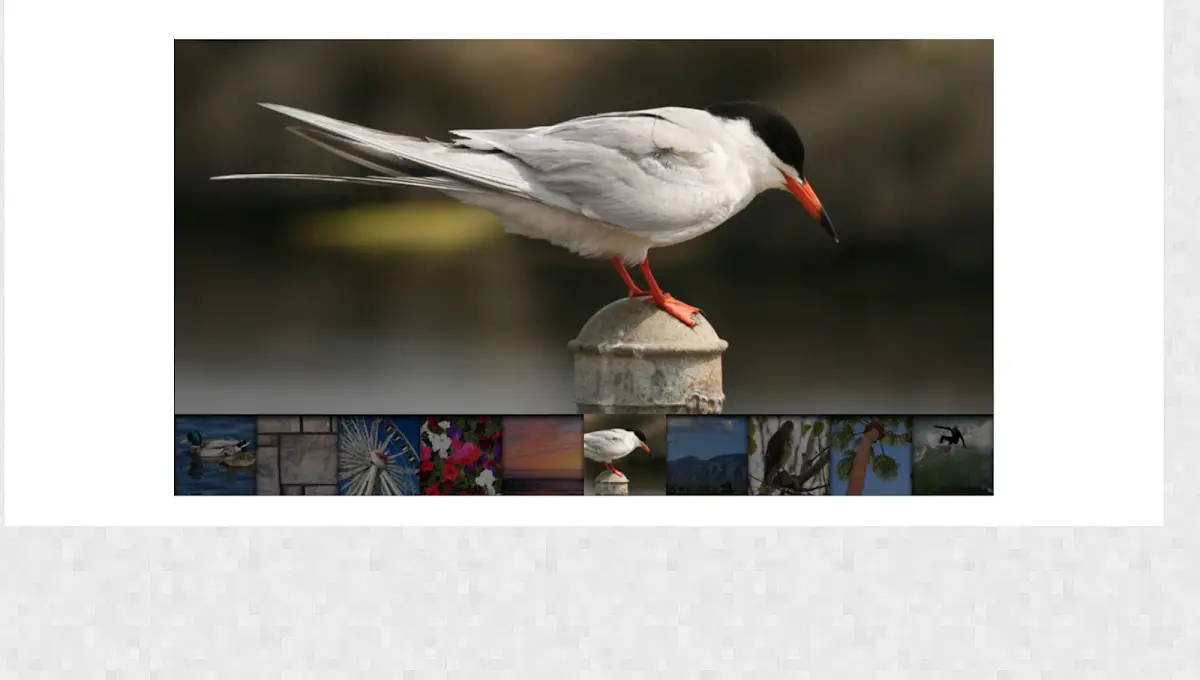 Bootstrap Photo Gallery jQuery plugin
A jQuery plugin that will automatically create a Photo Gallery based on an unordered list of images. Supports image captions, modal, with "next" and "previous" paging. Plugin requires Bootstrap and jQuery.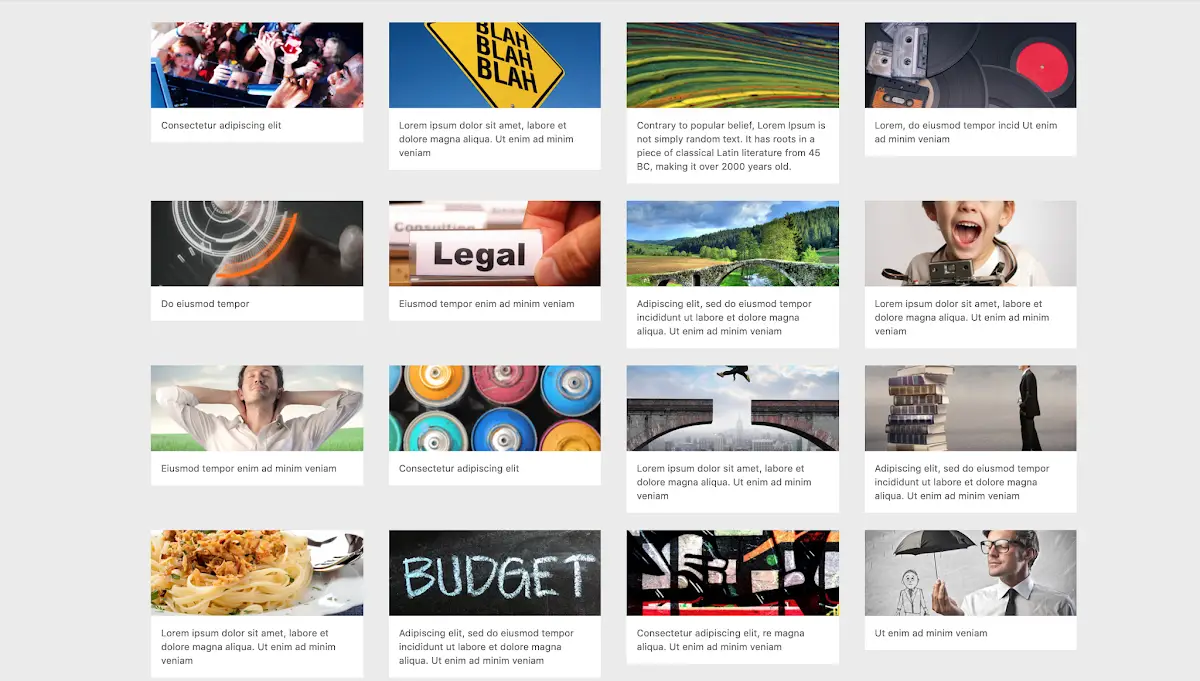 Photor jQuery photo gallery
Photor is a minimalistic lightweight jQuery gallery with touch devices support.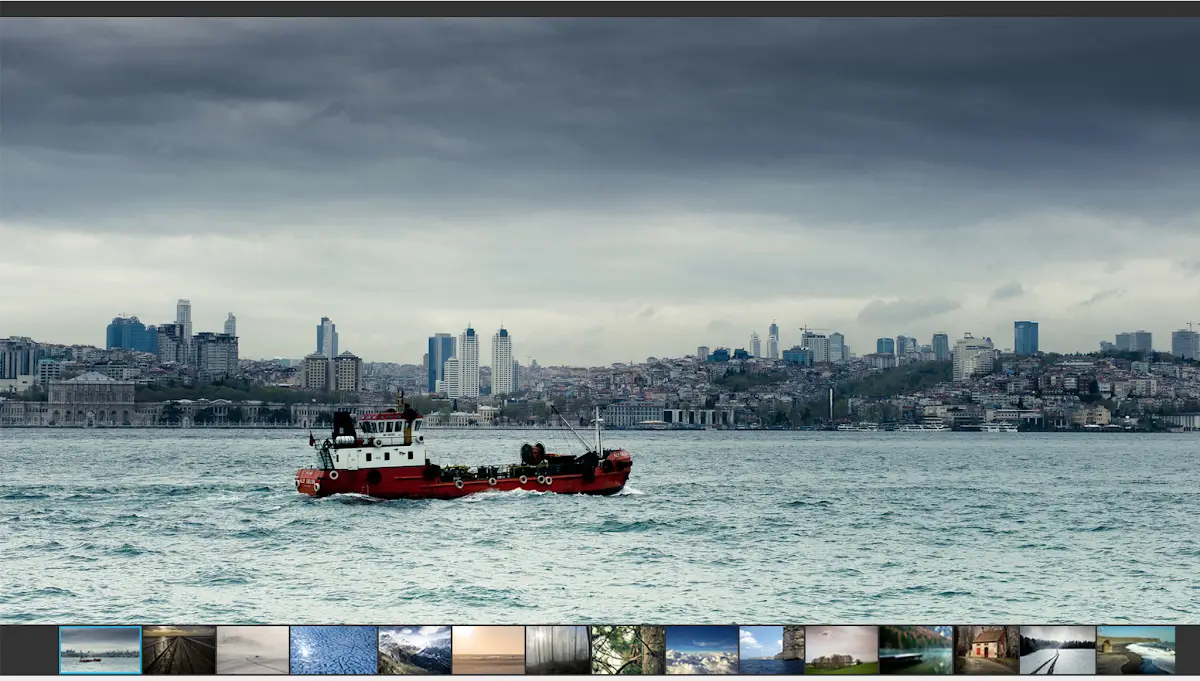 jQuery gallery plugin google plus gallery
Gallery that resizes the images to fit the container width and show zoomed in images on hover.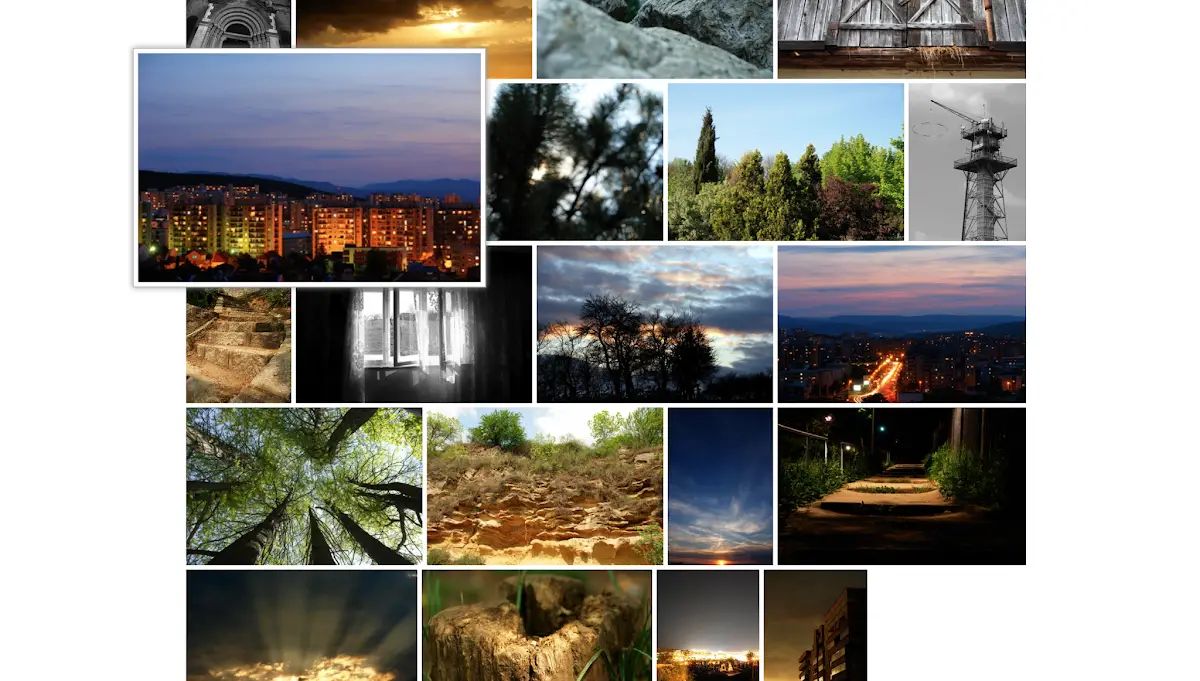 Balanced Gallery
Balanced Gallery is a jQuery plugin that evenly distributes photos across rows or columns, making the most of the space provided. Photos are scaled based on the size of the 'container' element by default, making Balanced Gallery a great choice for responsive websites.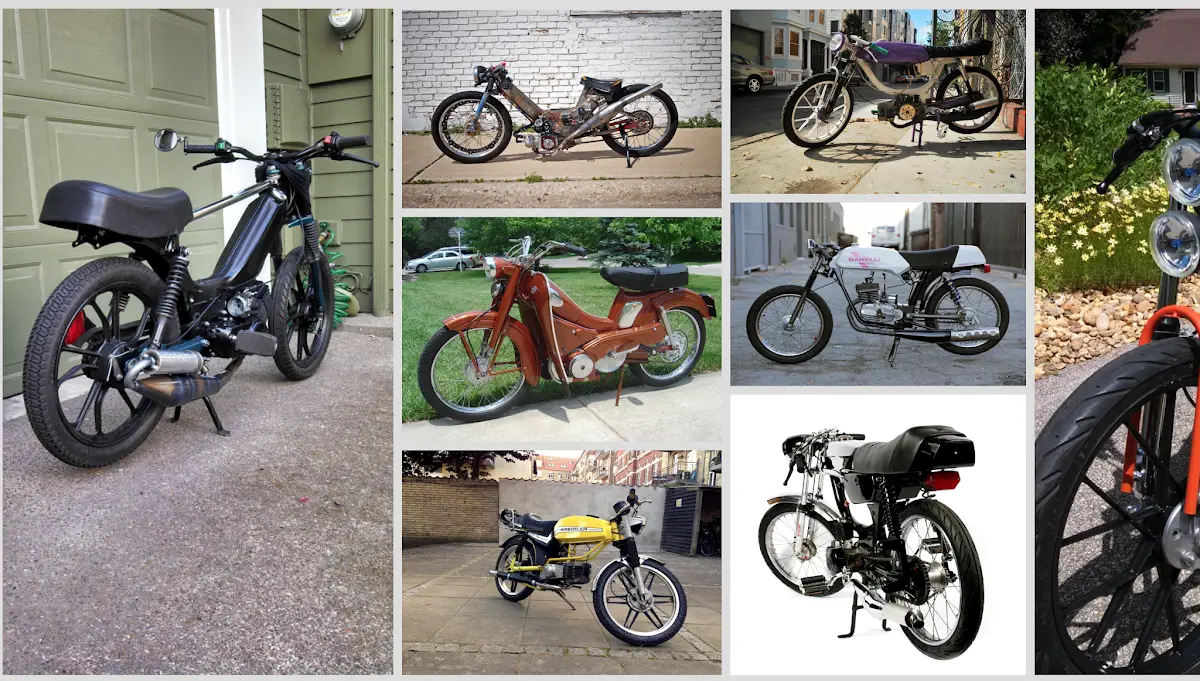 Photopile JS
Photopile JS is a JavaScript/jQuery image gallery that simulates a pile of photos scattered about on a surface. Thumbnail clicks remove photos from the pile, (enlarging them as if being picked up by the user), and once in view a secondary click returns the photo to the pile. Thumbnails are draggable, enhancing the experience by allowing photos buried deep in the pile to be uncovered.
Responsive jQuery Gallery Plugin
A Responsive jQuery Gallery Plugin with CSS3 Animations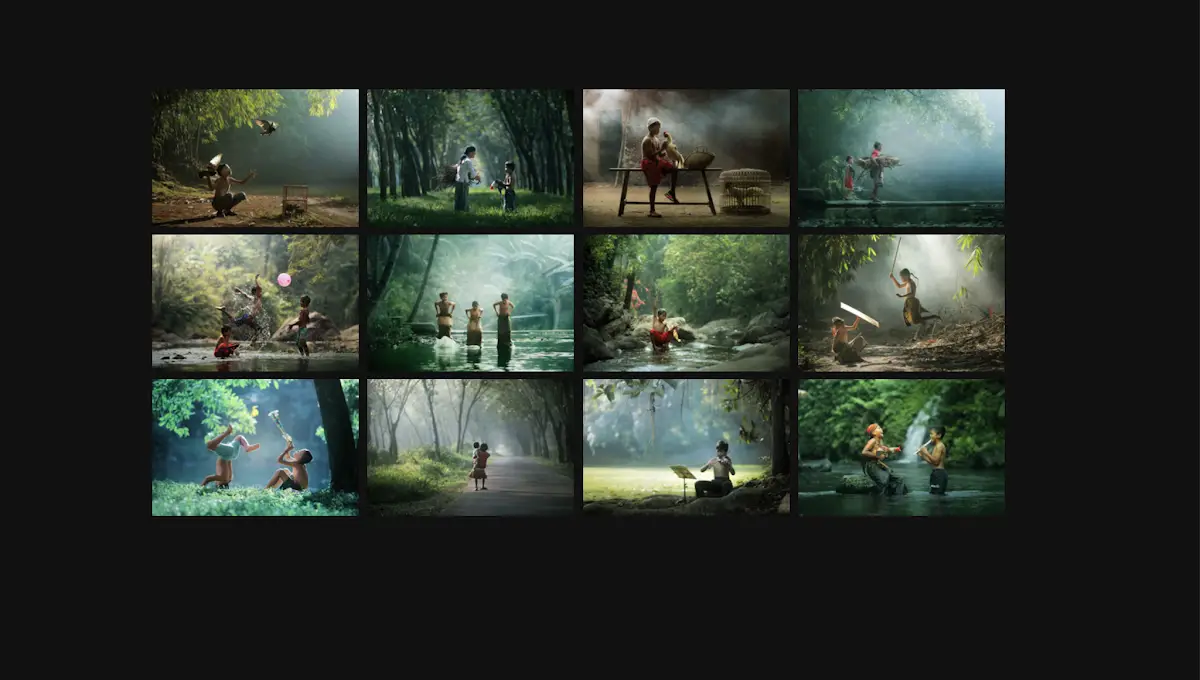 lightbox gallery plugin for jQuery
A lightbox gallery plugin for jQuery. Adds lightbox galleries to jQuery. Heavily customizable, easy to use, and built to support images, videos (YouTube, Vimeo, Wistia, Brightcove), Soundcloud tracks, IFRAMEs, and AJAX content. Requires jQuery 1.7+.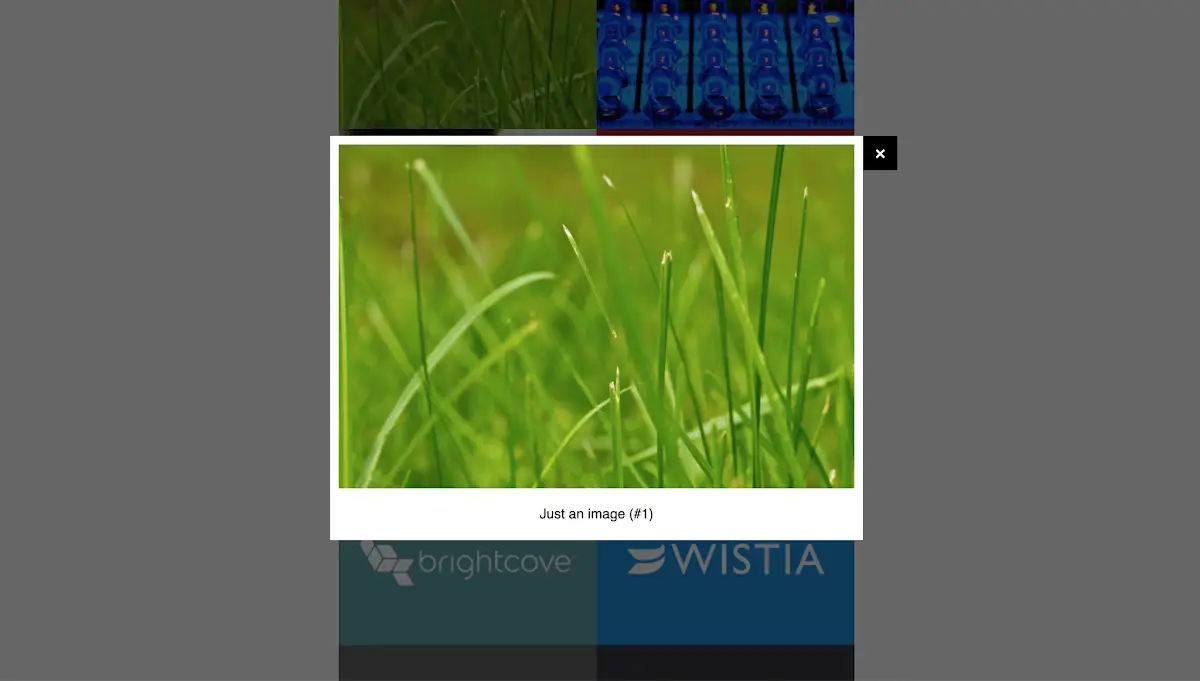 Justified.js jQuery Plugin
jQuery Plugin to create Justified Image Gallery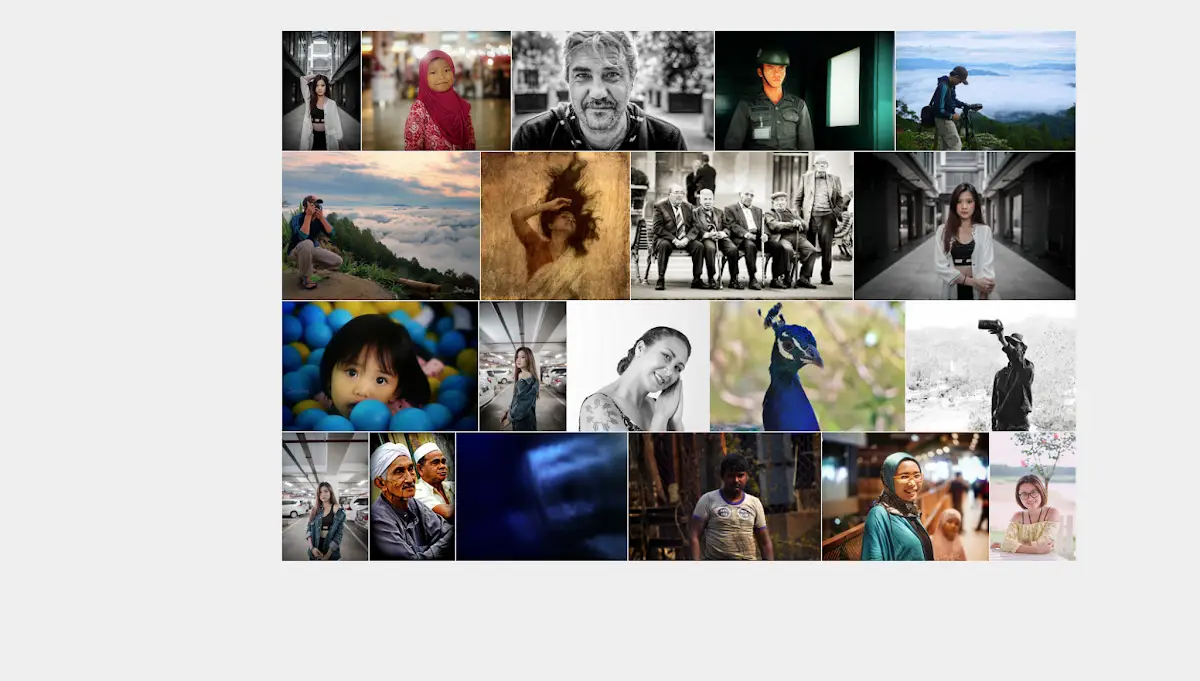 Unite Gallery
Unite Gallery - Responsive jQuery Image and Video Gallery Plugin. Aim to be the best gallery on the web on it's kind.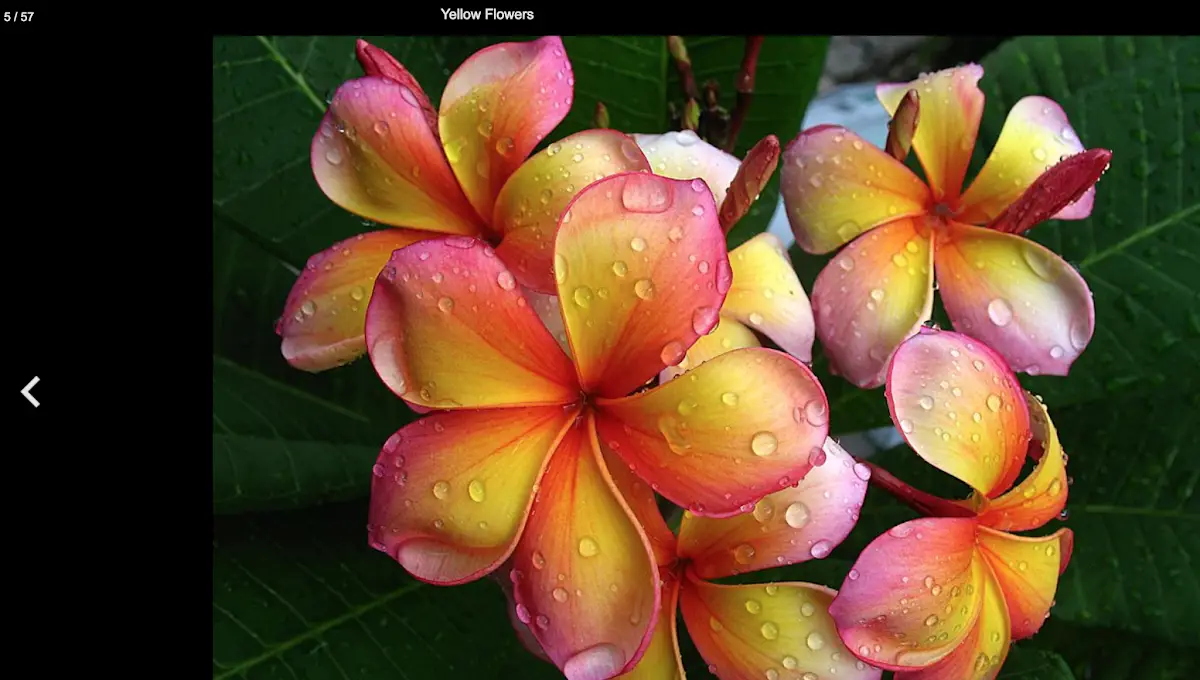 Jānis Skarnelis
jQuery lightbox script for displaying images, videos and more. Touch enabled, responsive and fully customizable.
Dependencies
jQuery 3+ is preferred, but fancybox works with jQuery 1.9.1+ and jQuery 2+
Compatibility
fancybox includes support for touch gestures and even supports pinch gestures for zooming. It is perfectly suited for both mobile and desktop browsers.
fancybox has been tested in following browsers/devices:
Chrome
Firefox
IE10/11
Edge
iOS Safari
Android 7.0 Tablet
Important
Make sure you add the jQuery library before the fancybox JS file
If you already have jQuery on your page, you shouldn't include it second time
Do not include both fancybox.js and fancybox.min.js files
Some functionality (ajax, iframes, etc) will not work when you're opening local file directly on your browser, the code must be running on a web server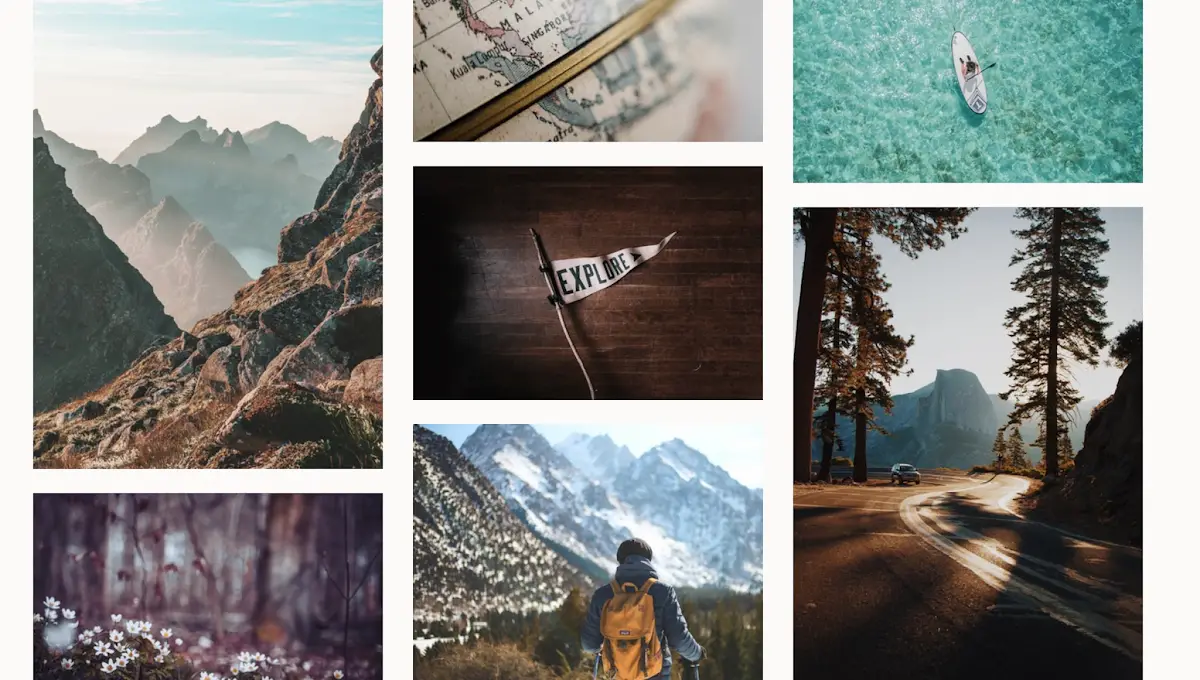 Magnific Popup
Fast, light, mobile-friendly and responsive lightbox and modal dialog plugin. Open inline HTML, ajax loaded content, image, form, iframe (YouTube video, Vimeo, Google Maps), photo gallery. Animation effects added with CSS3 transitions. For jQuery or Zepto.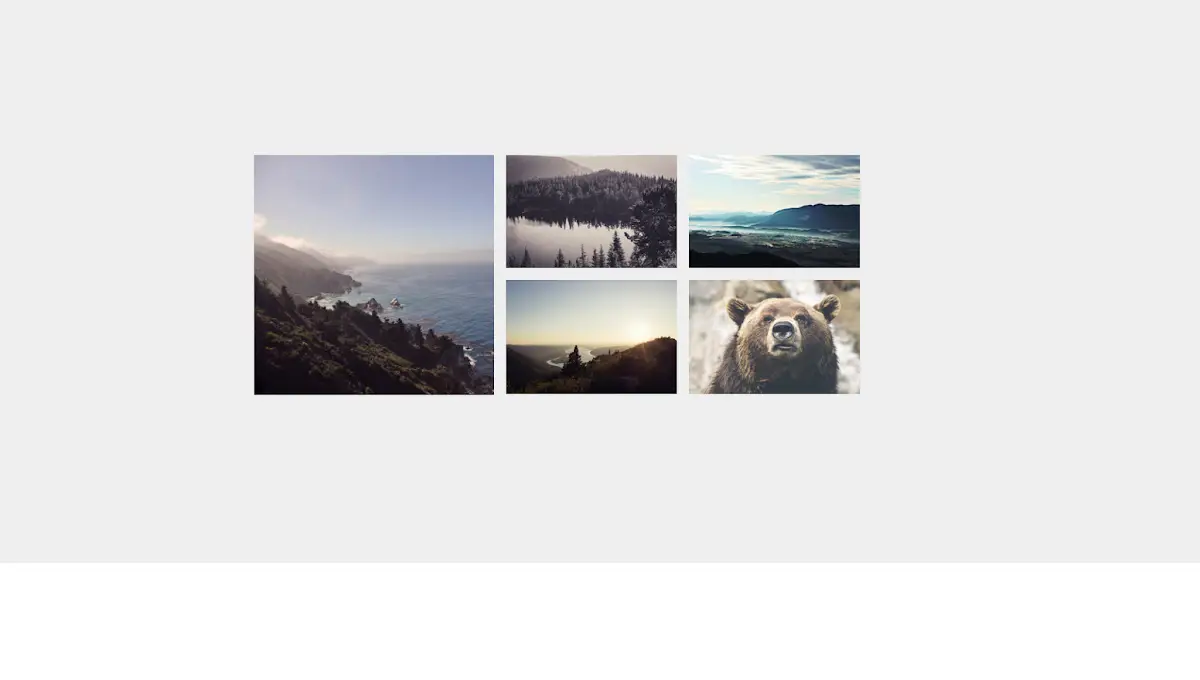 jQuery Zoomooz
Zoomooz is an easy-to-use jQuery plugin for making any web page element zoom.
Fotorama powerful jQuery gallery
A simple, stunning, powerful jQuery gallery.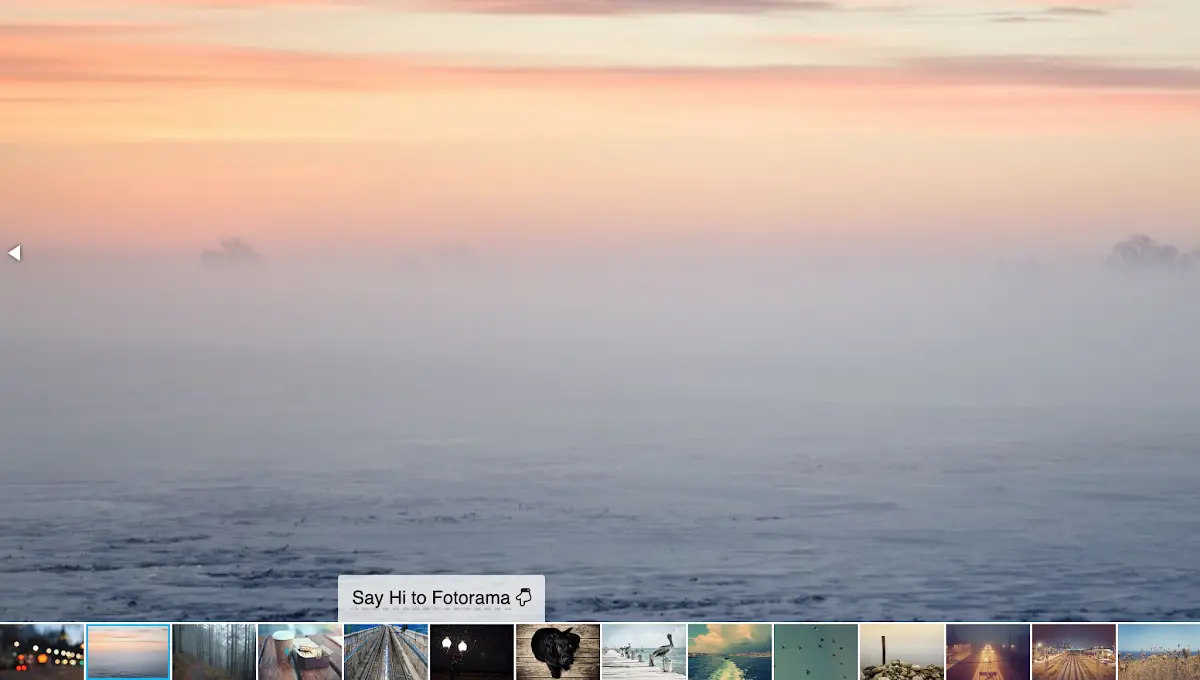 jQuery Photobox
A lightweight CSS3 image gallery plugin for jQuery that is pretty to look and and easy to use.
jQuery nanoGALLERY
Image gallery simplified. Touch enabled, responsive, justified/cascading/grid layout and it supports cloud storage. Featuring multi-level navigation in albums, lightbox, combinable hover effects on thumbnails, slideshow, fullscreen, pagination, image lazy load, themes, deep linking, browser back/forward navigation, i18n, and pulling in Flickr, Picasa and Google+ photo albums among others.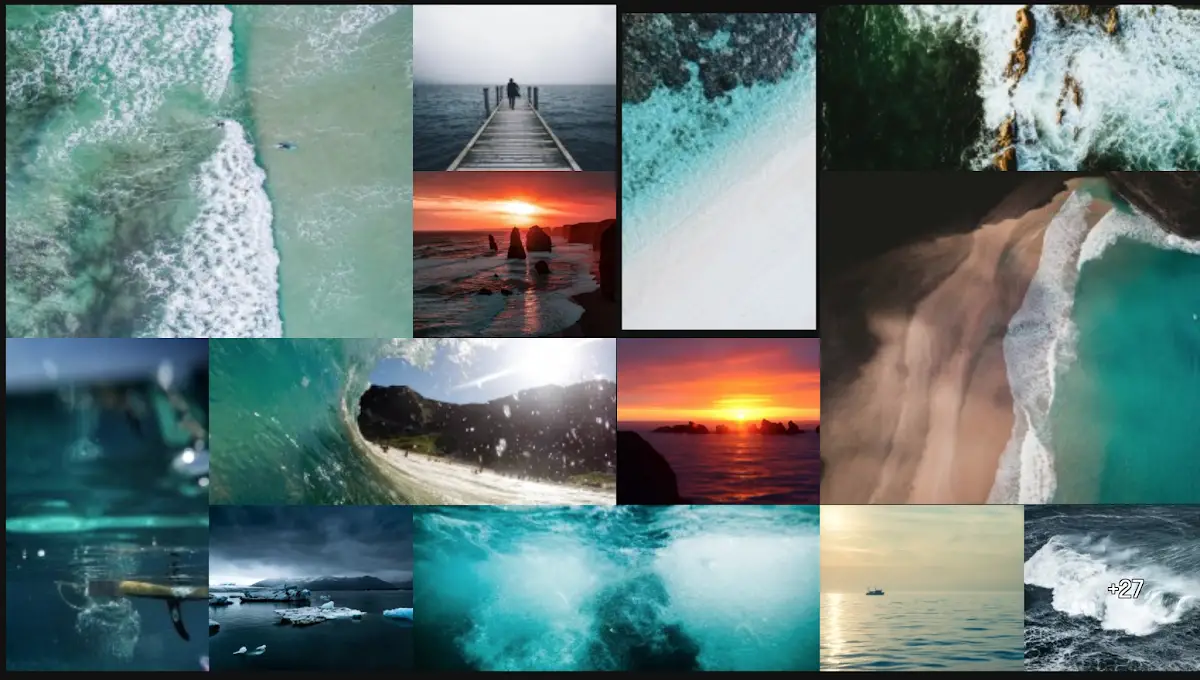 Elegant Professional Endless Justified Gallery
This is a JQuery plugin that allows you to create an high quality justified gallery of images. Fill all the spaces!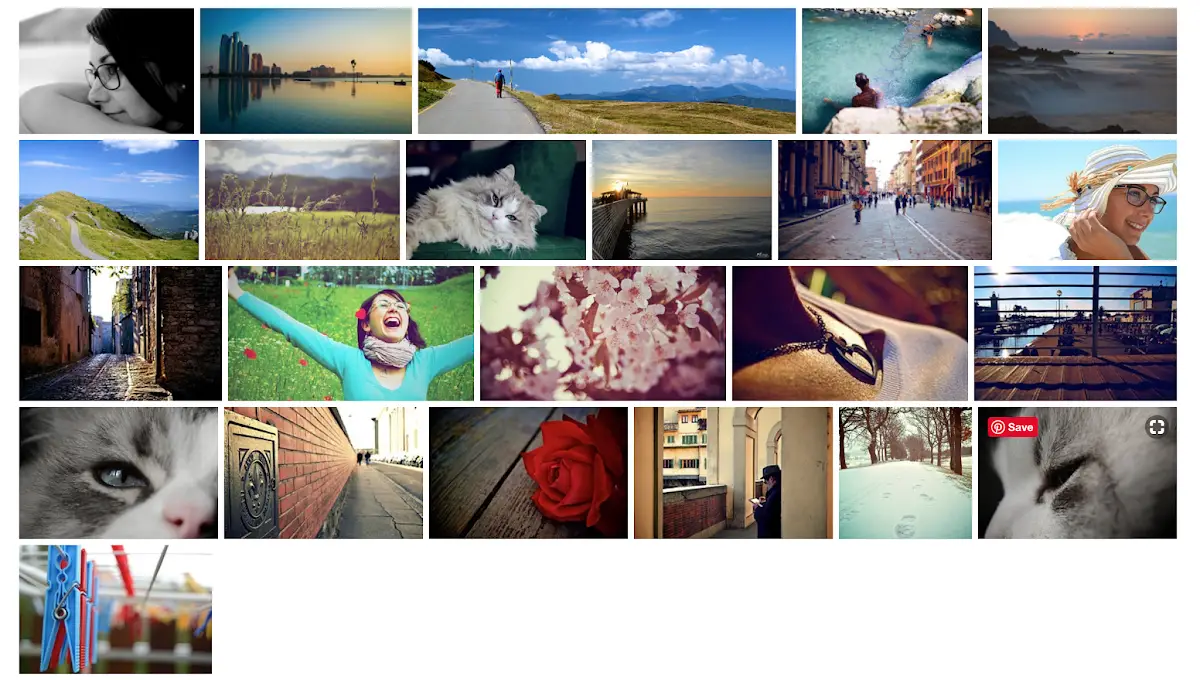 jQuery lightGallery
JQuery lightGallery is a lightweight jQuery lightbox gallery for displaying image and video gallery.
jQuery blueimp Gallery
jQuery Image Gallery displays images with the touch-enabled, responsive and customizable blueimp Gallery carousel in the dialog component of jQuery UI. It features swipe, mouse and keyboard navigation, transition effects and on-demand content loading and can be extended to display additional content types.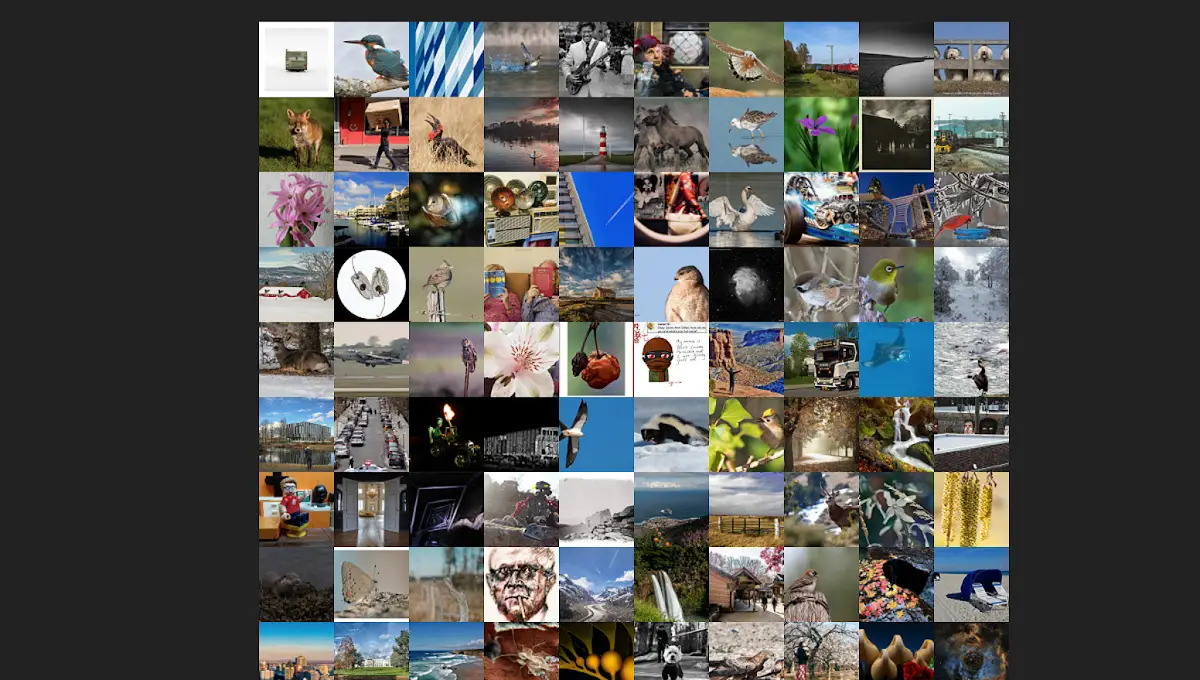 jQuery facyBox
facebok with fancybox styles. Supports ajax, images, gallery, html.
Galereya gallery
Responsive, easily customizable gallery with a masonry layout
jQuery fullsizable
jQuery plugin to make use of the full available browser space for enjoyable image viewing. Also supports the native HTML5 fullscreen API in modern browsers.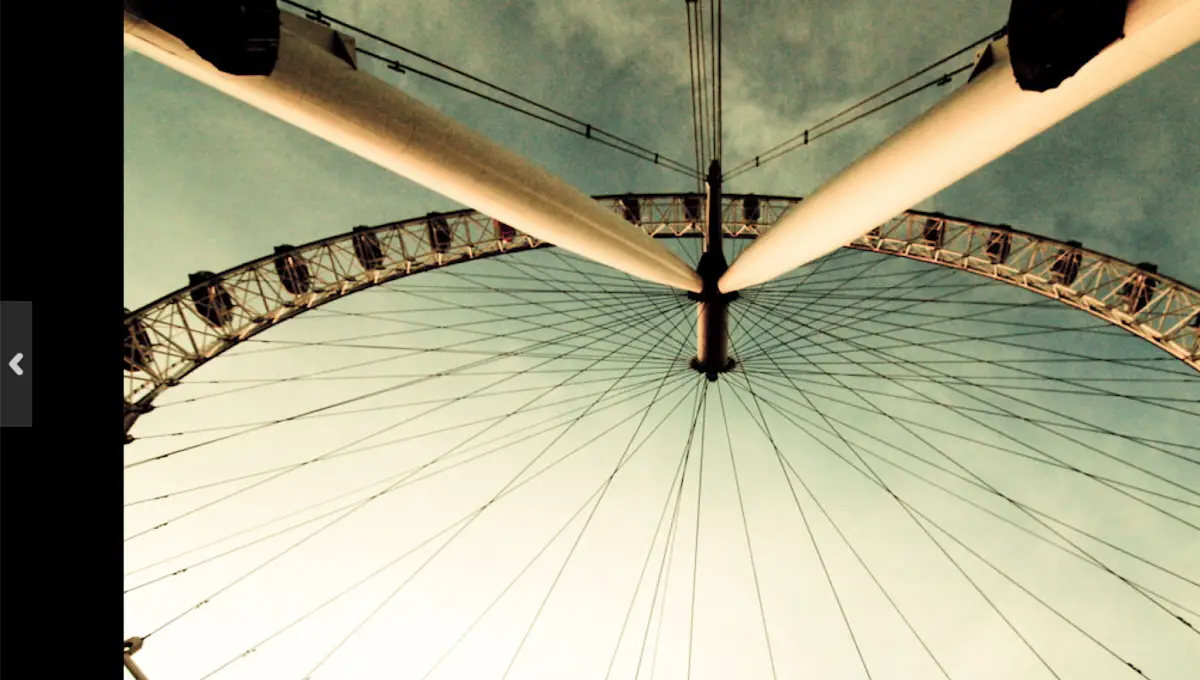 jQuery mb.bgndGallery
This plugin let you create A flexible photo gallery that you can use also as background of your site.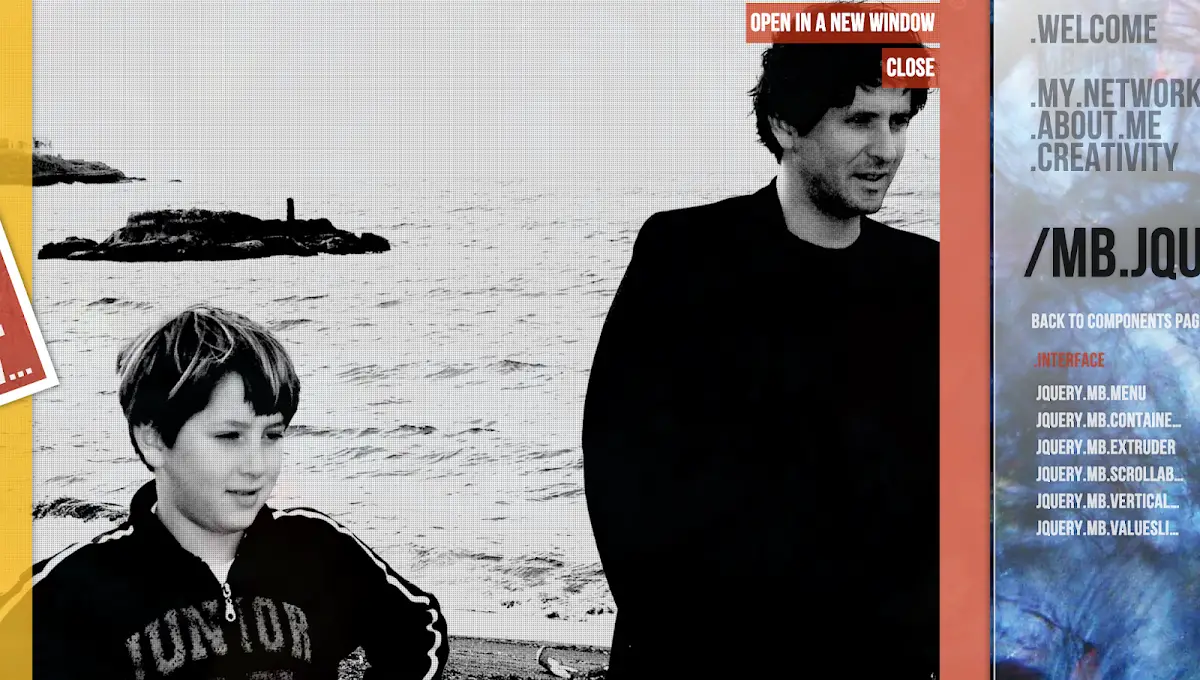 jGallery – FREE jQuery photo gallery and slider with albums and preloader
FREE jQuery photo gallery and slider with albums, preloader and 3D transitions effect. Unlimited scalability, compatible with all major browsers, retina friendly. Released under the MIT license.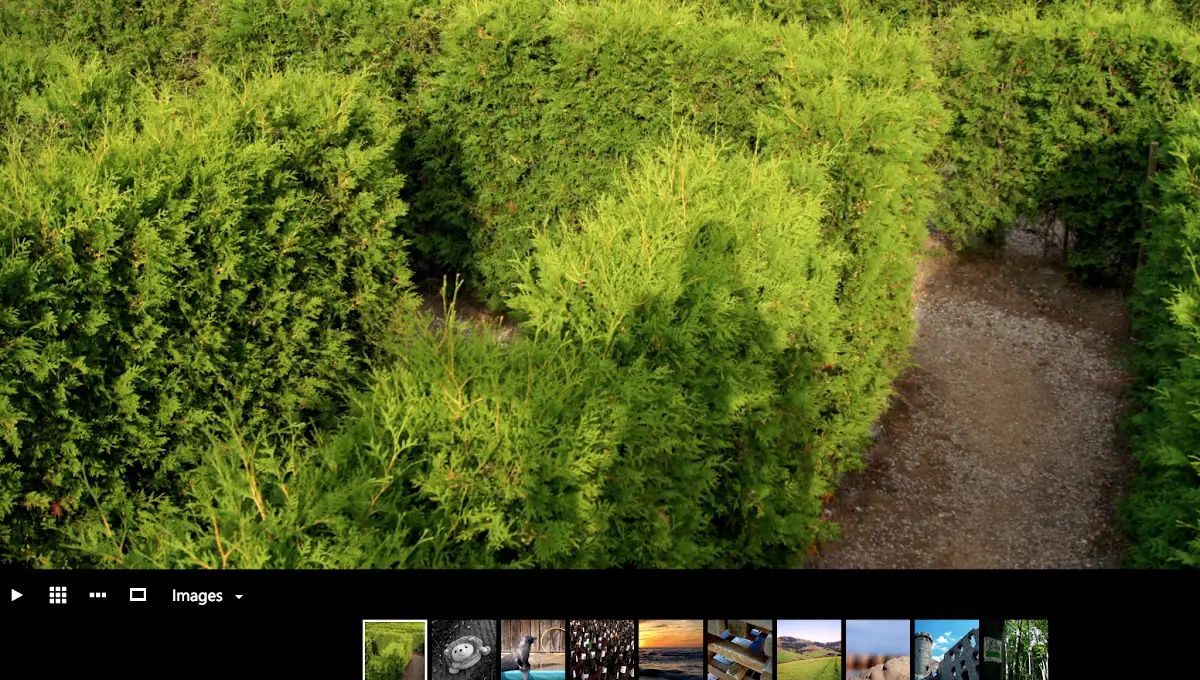 jQuery Lighter
Lighter is a jQuery plugin created to provide zoomable content like other lightbox plugins.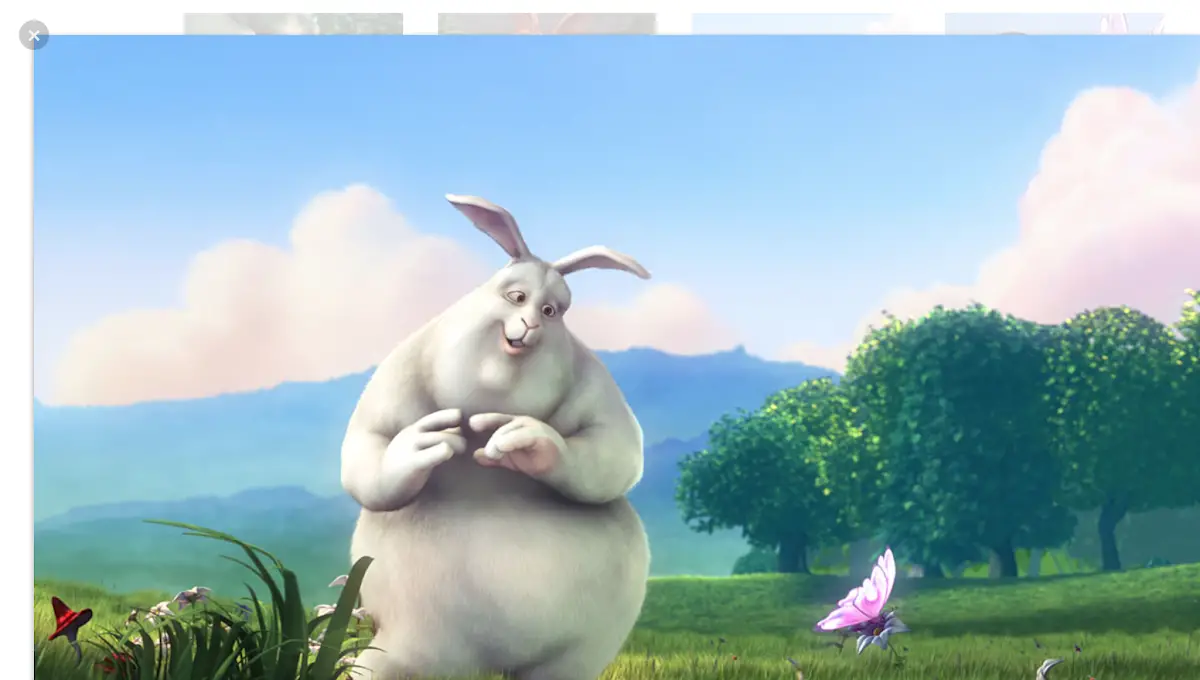 kGallery
kGallery is a gallery written on JavaScript using jQuery library. Able to work with hundreds of pictures.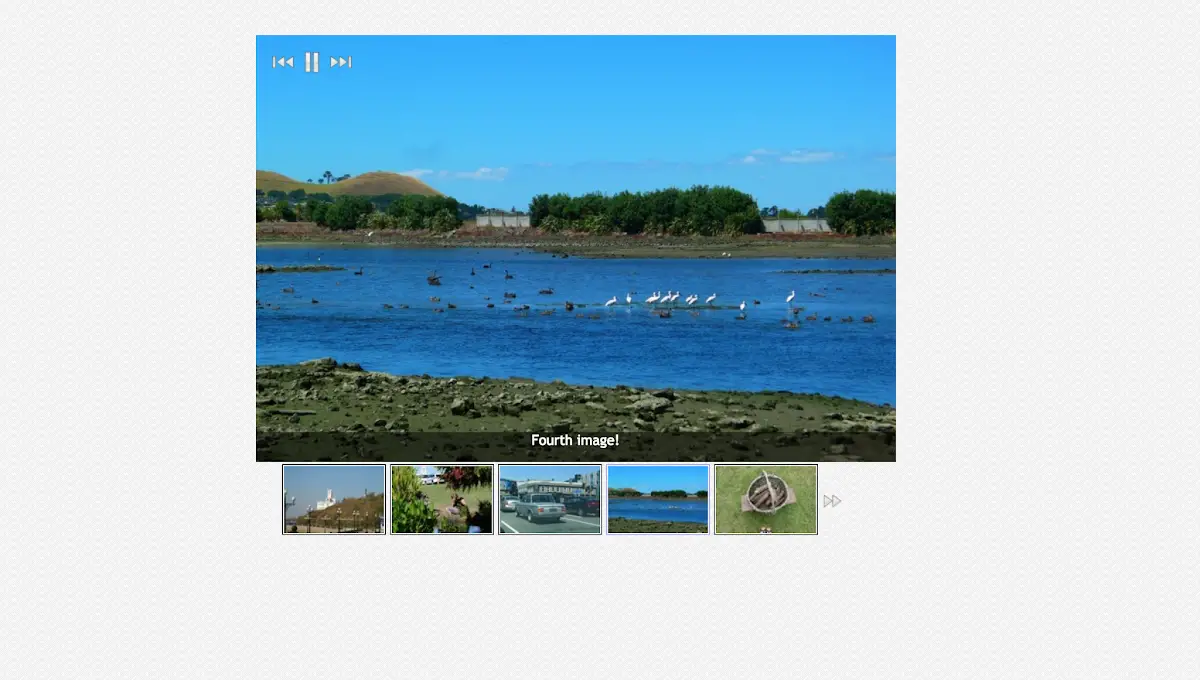 jQuery Museum
A single-file, minimalist jQuery image gallery.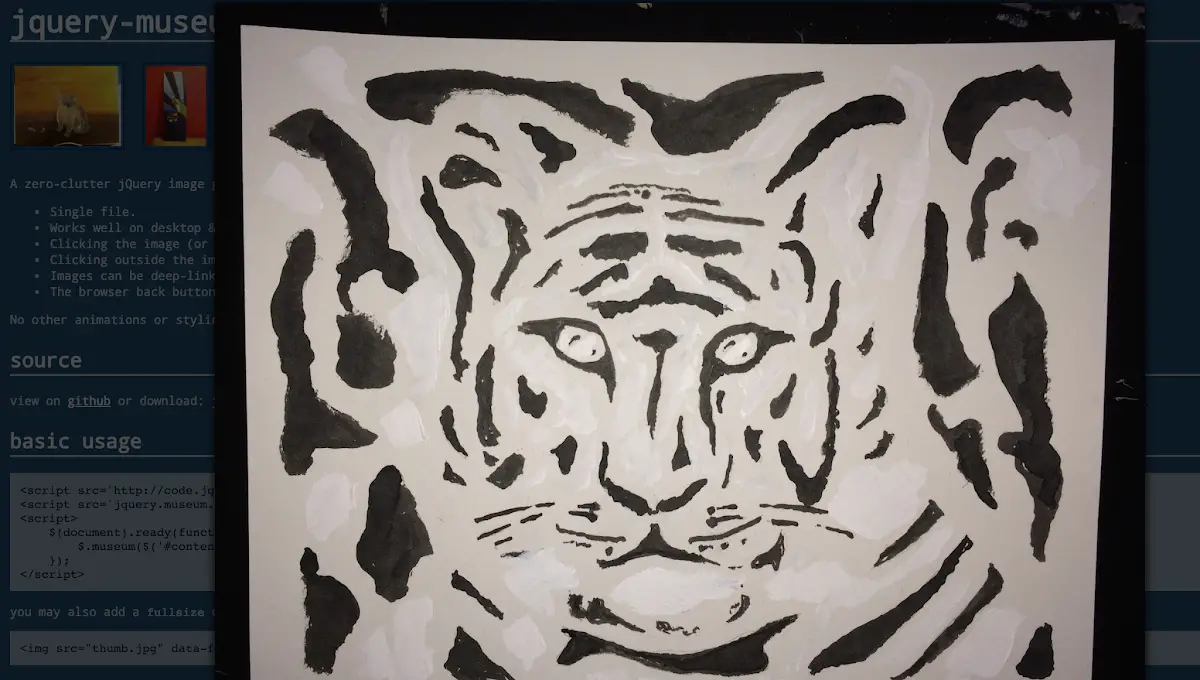 jQuery fast Slider / gallery
Simple images slider & overlay gallery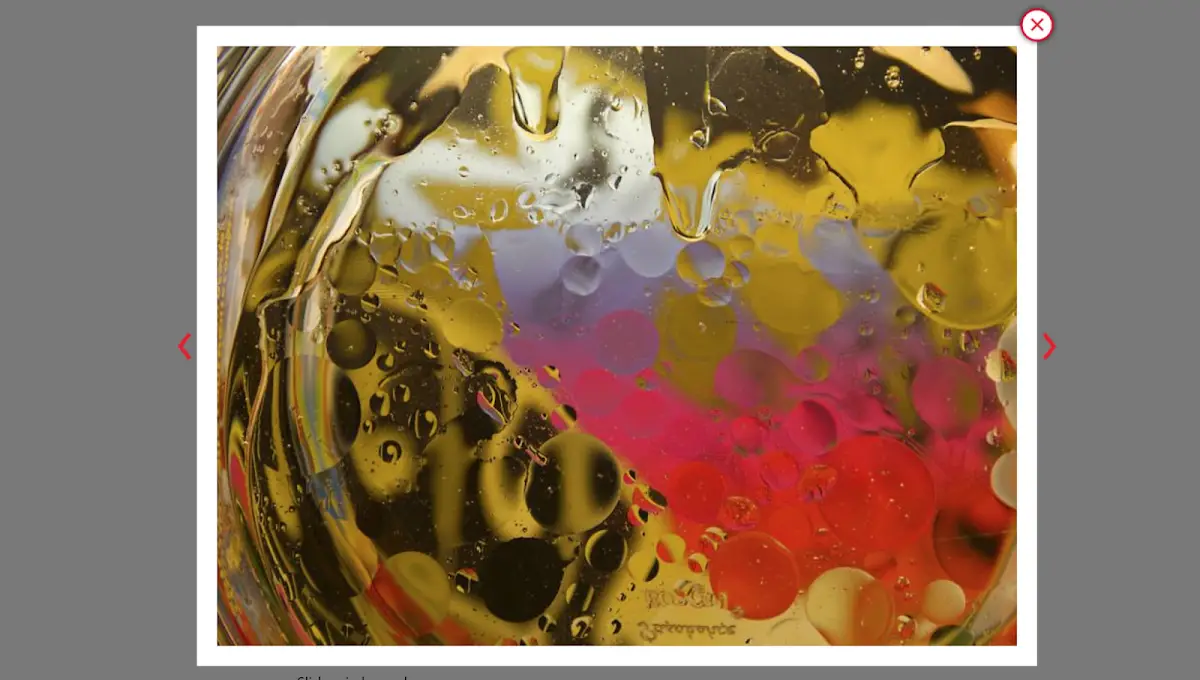 flipGallery – jQuery Powered Animated Photo Gallery
A photo gallery with sleek flipping transitions between thumbnails and lightbox enlargements. Other features include dynamic image streaming, auto pagination, auto cropping and transparent image overlay. The layout, speed, co-ordination and text can easily be modified in the settings.
Superbox
SuperBox takes the whole 'image' and 'lightbox' one step further, reducing the JavaScript and image load dependence to make lightboxing a thing of the past! Using HTML5 data-* attributes, responsive layouts and jQuery, here's SuperBox. SuperBox works wonders as a static image gallery, which you can click to reveal a full version of the image. Each image in the demo is the same size, but SuperBox supports any image size.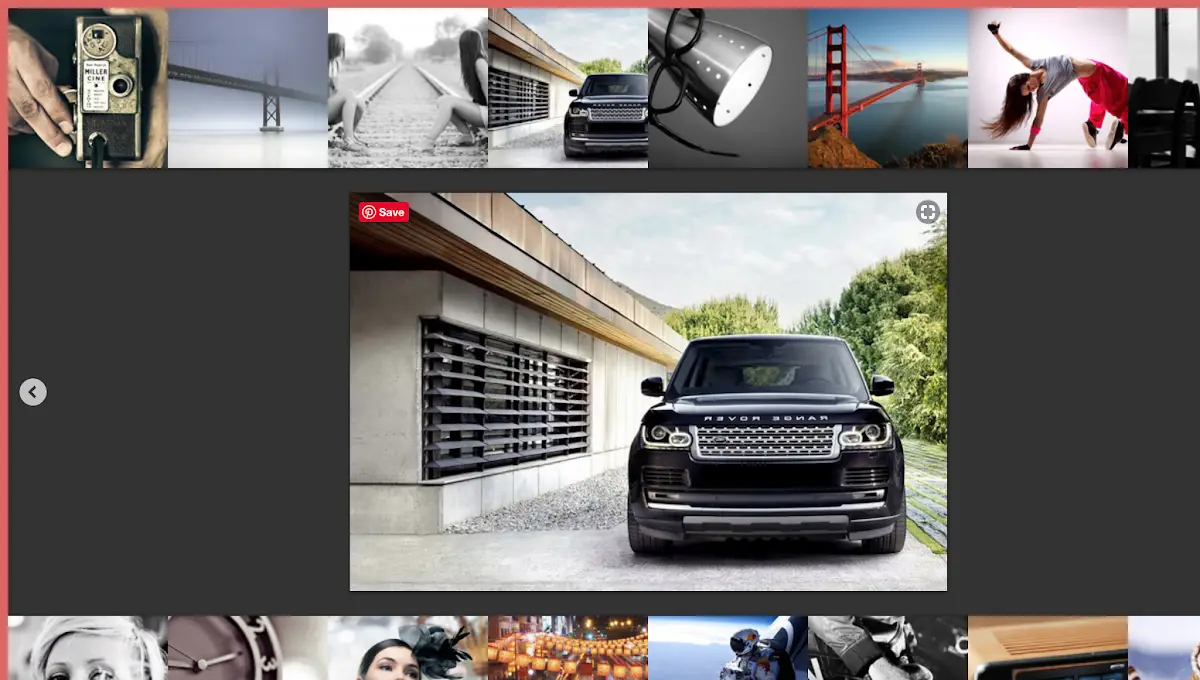 PgwSlideshow
Responsive slideshow / gallery / carousel
Gallerie – Gallery Image Viewer
Gallerie is a plugin that offers a lightbox-like gallery viewer of a collection of images. It features a simple overlay with a scrollable thumbnail list, image loading hint, as well as an image caption and index. The overlay thumbnails automatically scroll with the user's mouse and can be activated by click or custom event. Several methods exist to allow for extending the plugin with richer functionality through javascript.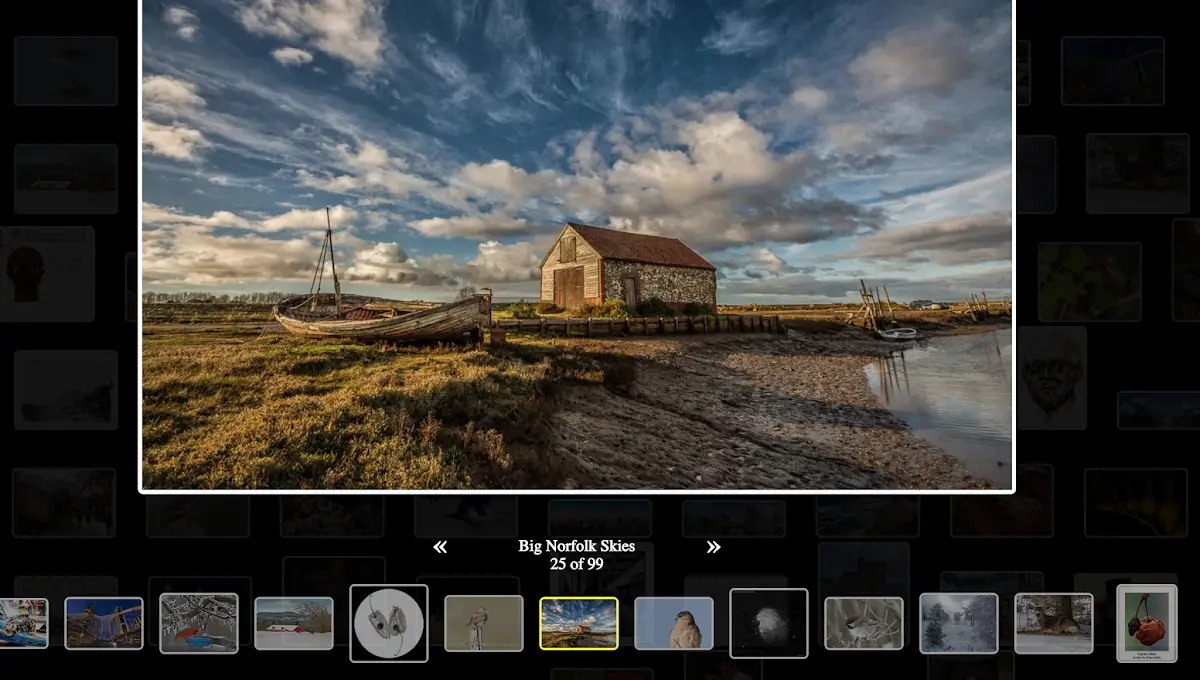 Ion Zoom Easy and light image lightbox
Easy image lightbox jQuery plugin for small galleries. Allow to zoom images at place.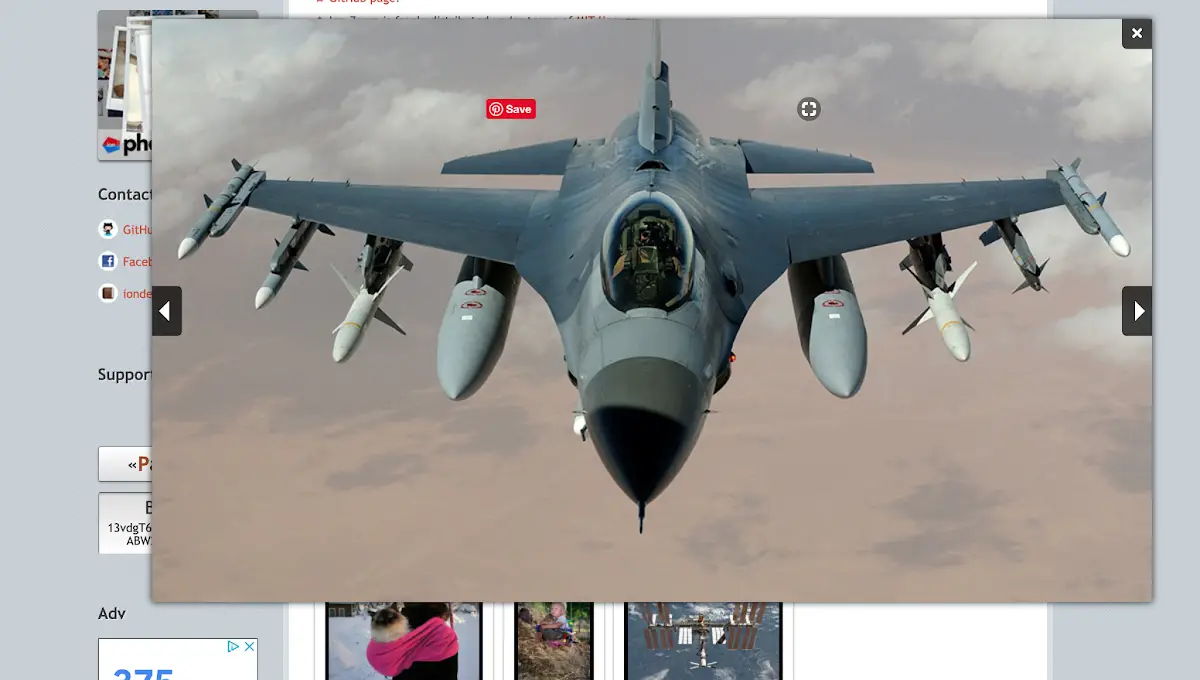 Youtube video gallery
This is a very simple plugin to display a group of youtube video links as a gallery.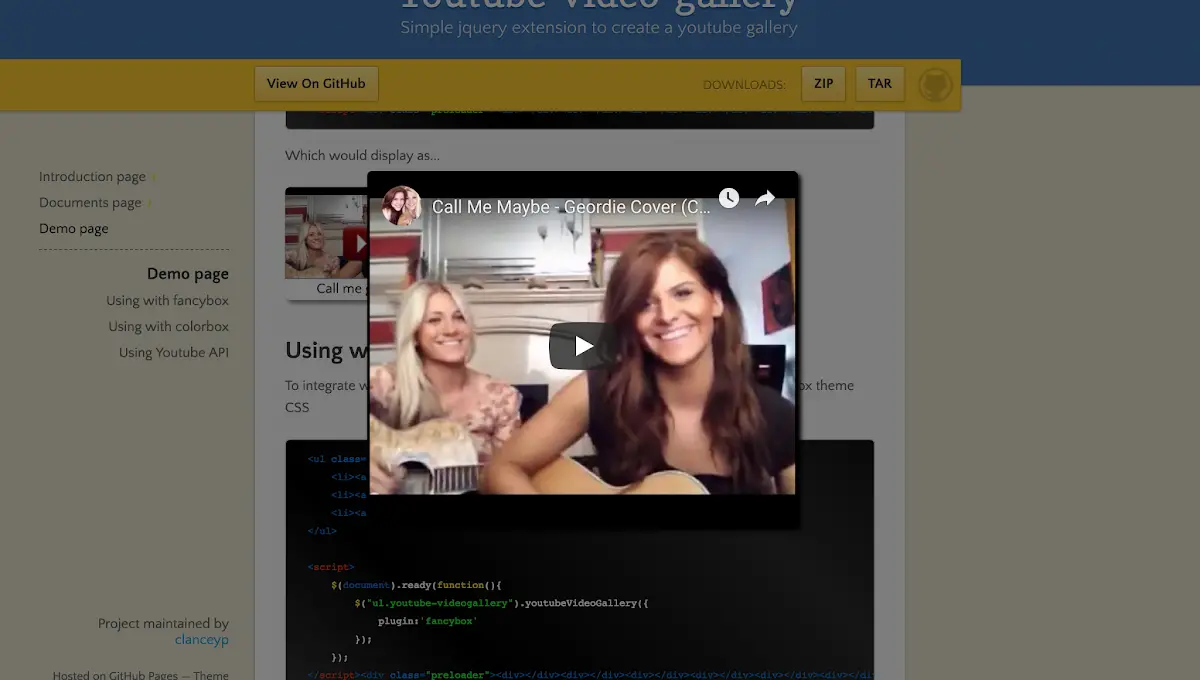 Simple image gallery plugin
A simple image gallery jQuery plug-in.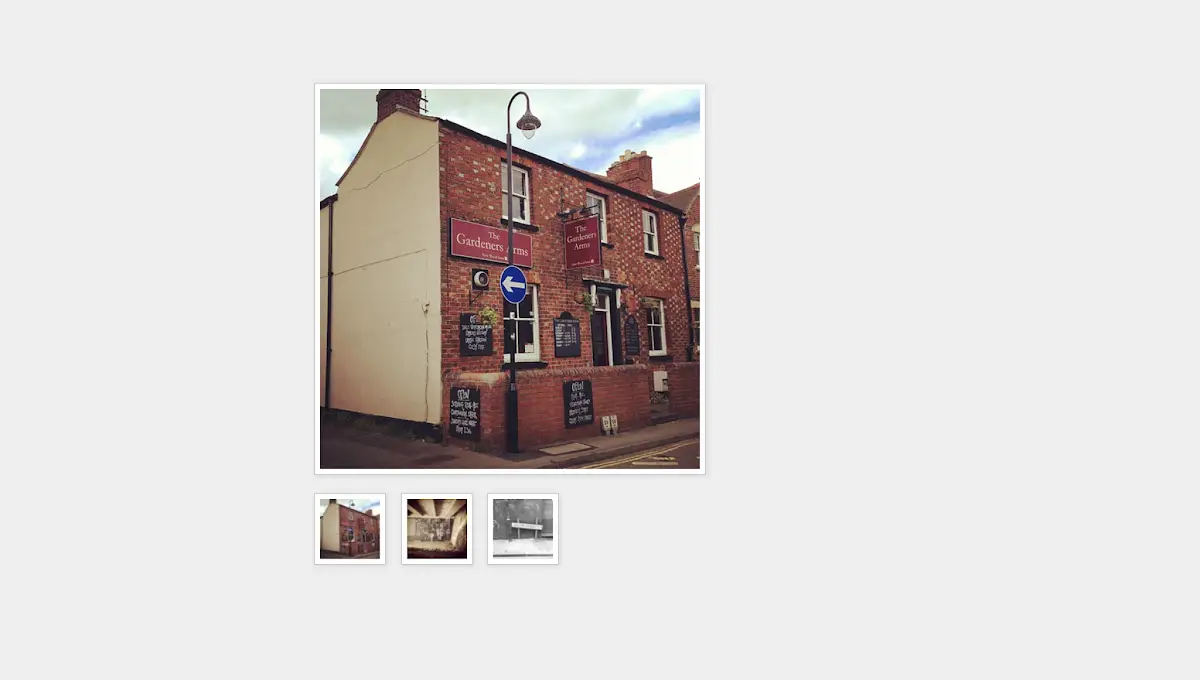 jQuery Visage
jQuery Visage provides a stable (no partially displayed elements), robust (it closes when you click close), styleable (CSS), customizable (you can reprogram many aspects of its behavior) and clean (being an jQuery plugin) way to display a series of images in a lightbox-like way.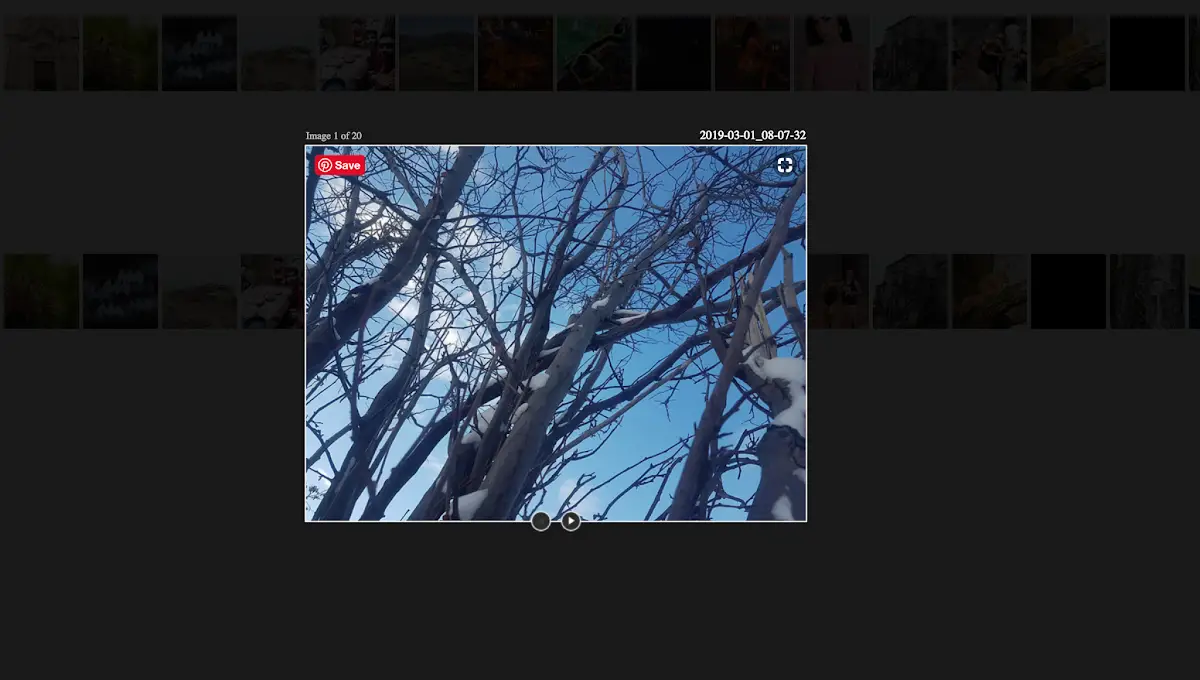 Image gallery plugin
Image gallery jquery plugin with drag and drop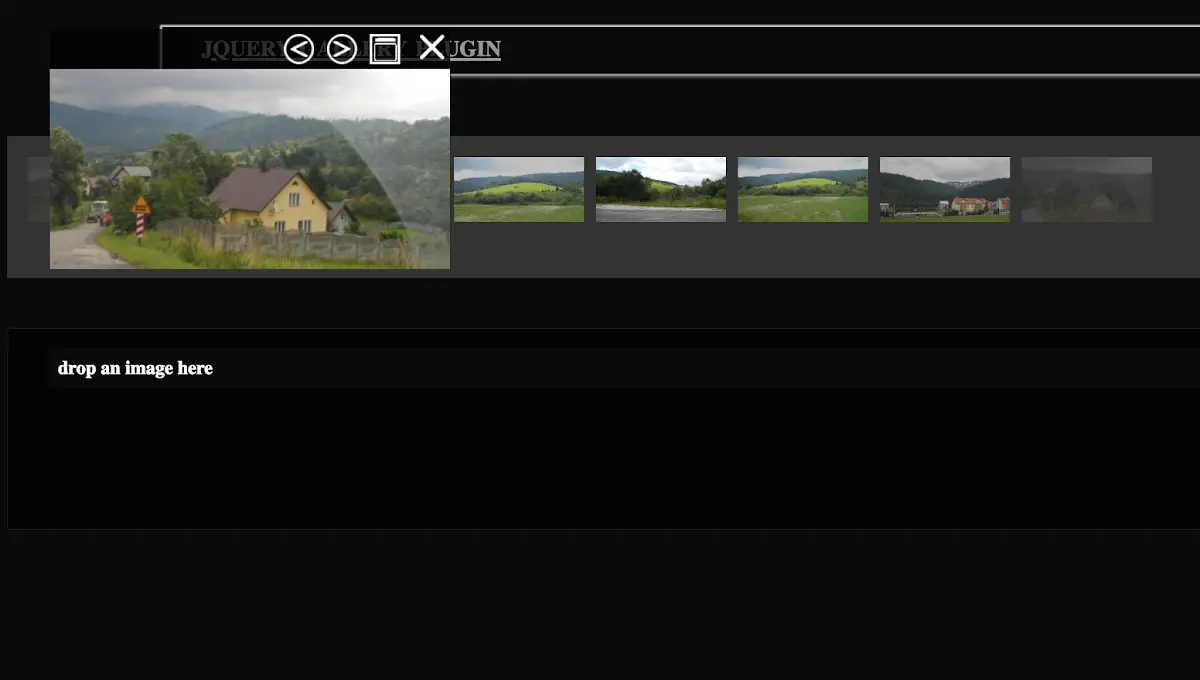 ImageCloud is a jQuery plug-in
ImageCloud is a jQuery plug-in based on Google's Doodle designed for the Christmas holidays on 2010.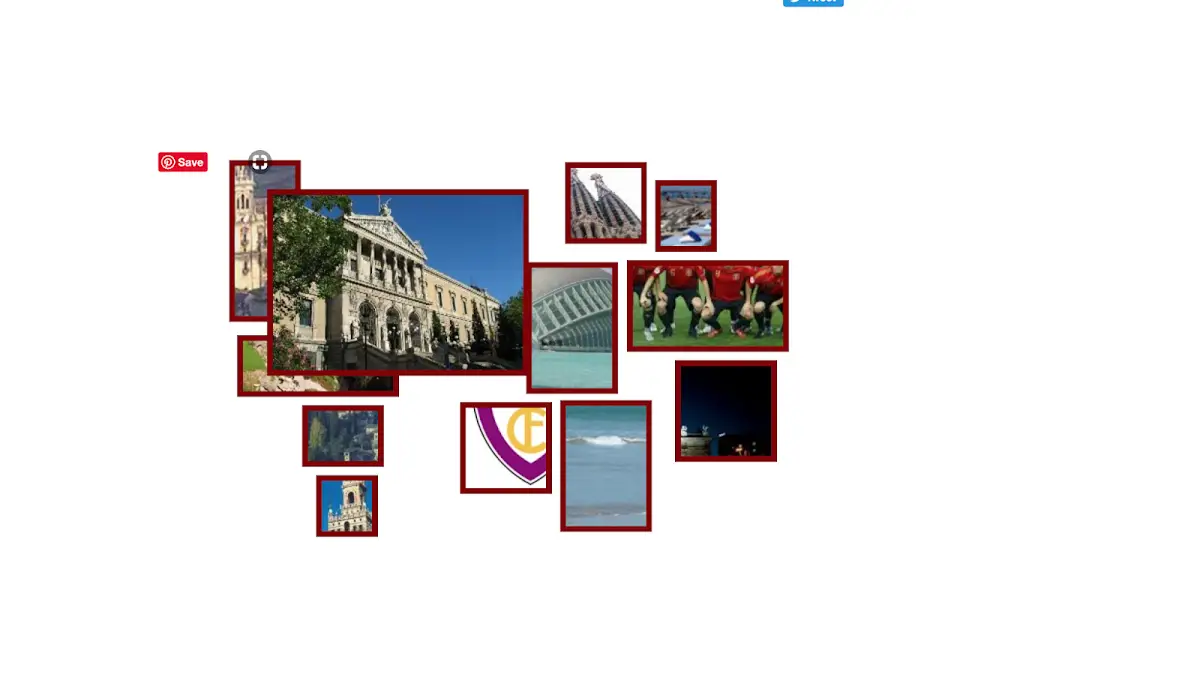 Galpop Image Gallery
Galpop is an image gallery and content pop-up that can display images, HTML and iframes. It can be controlled with the left and right arrow keys and automatically resizes with your browser.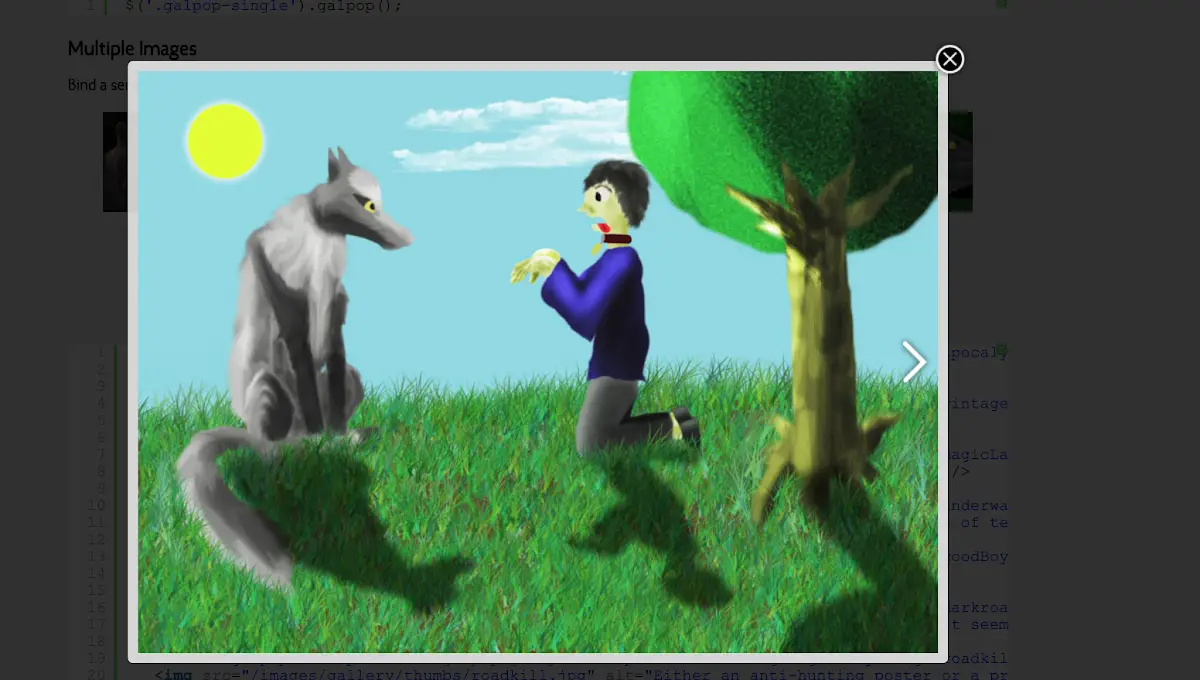 Visual jQuery Lightbox Beautiful jQuery Lightbox
Visual LightBox is a web photo galleries with a nice Lightbox-style overlay effect. * Cross-browser - works perfectly on all browsers (including IE6) * Responsive - smoothly adapts to any browser resolutions and device screens * Mobile-ready - optimized for Android and iOS devices * Search engine friendly and semantically valid * Unobtrusive - even without Javascript, the images are still accessible * Huge collection of fancy Lightbox themes - see live demos * Keyboard navigation - use left/right arrow key to navigate * Floating and smooth cross-fade transition * Lightweight